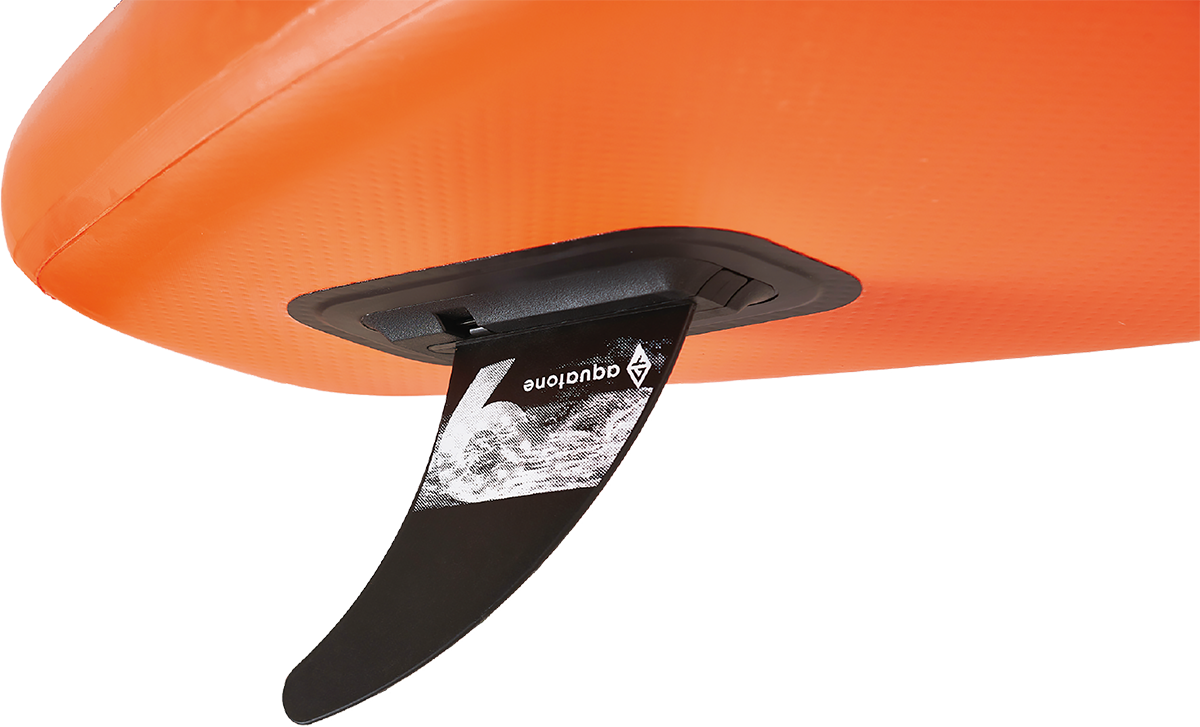 ADVANCED INFLATABLE
TECHNOLOGY
FROM RACE PADDLING TO ADVACED LONG-DISTANCE TO BEGINNER WE'VE GOT IT ALL COVERED.
The inflatable SUP technology continues to evolve. For the 2019-2020 models, Aquatone introduced the revolutionized air SUP construction to optimize rigidity, reduce weight and maintain shape control, thanks to the cutting-edge material and manufacturing technology that are used.
Aquatone breaks the water surface and delivers a precise and cohesive product line by the brand new way of design, a sporty character and great paddling experience for everyday use.

PERFORMANCE FEATURES
+Proven inflatable SUP materials
+Most popular board shapes and outlines
+Curvy rails to encounter small waves
+Fast and stable
+Plenty of control and comfort paddling
+Maximum pressure of 15psi
TECH DETAILS
+Standard 6"(15cm) board thickness
+Extra on-board accessories for multi-purpose paddling
+All-in-one package with all the accessories to go paddling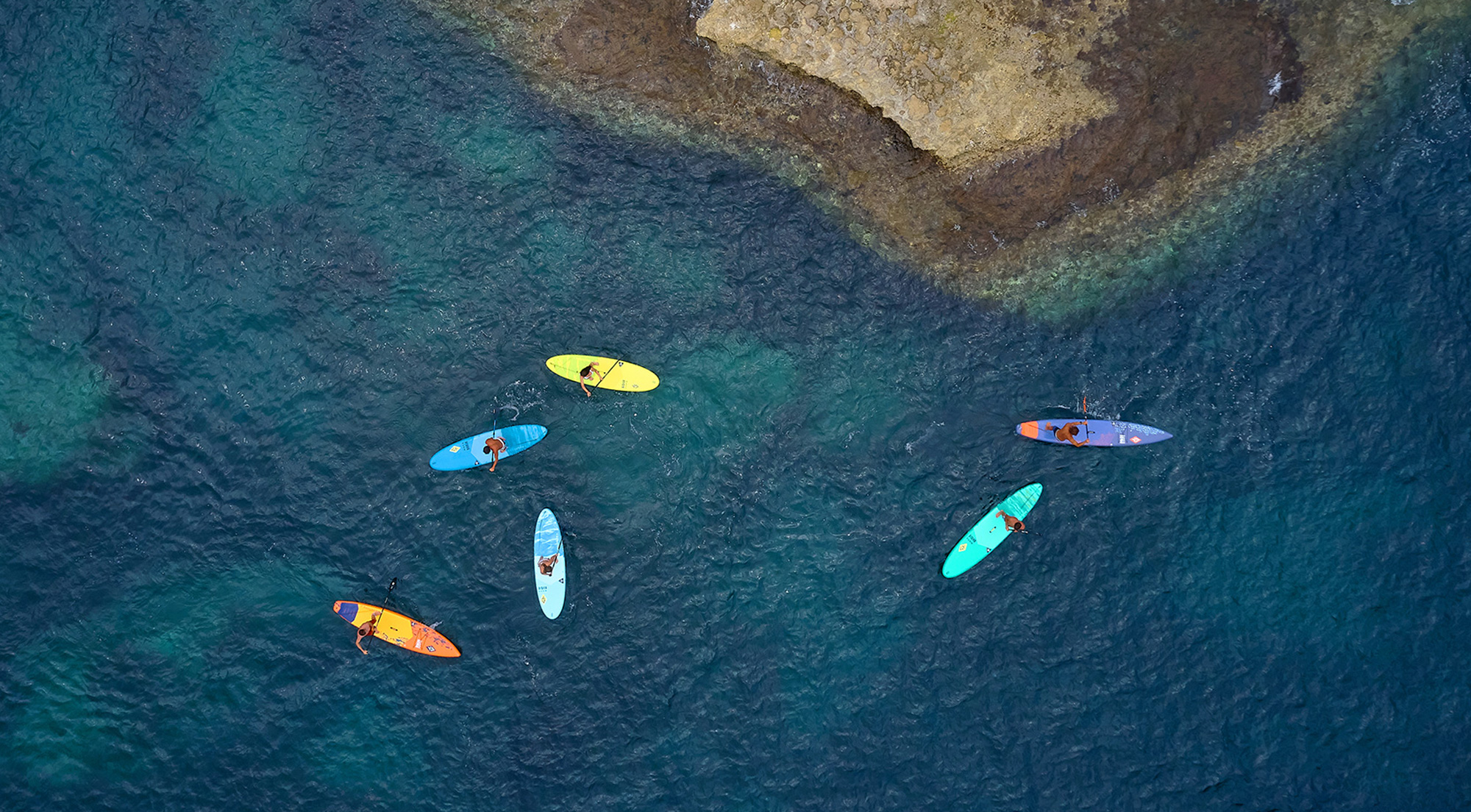 TECH FEATURES
AQUATONE 2020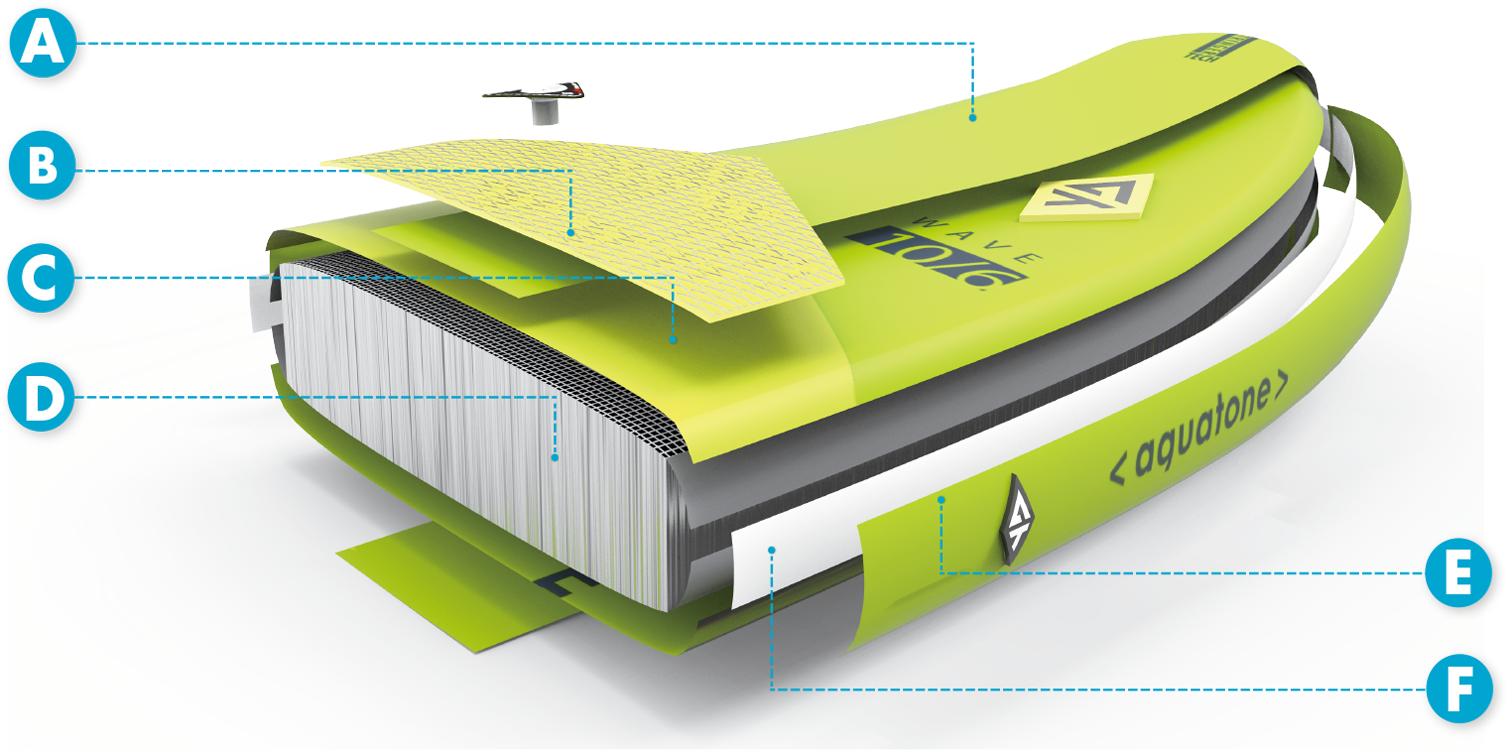 LITE DROP-STITCH MATERIAL
Applies on the WAVE and WAVE PLUS collection, the LITE drop-stitch materials creates a quality and extremely lightweight SUP at an unbeatable price.
DPREMIUM DROP-STITCH NYLON THREADS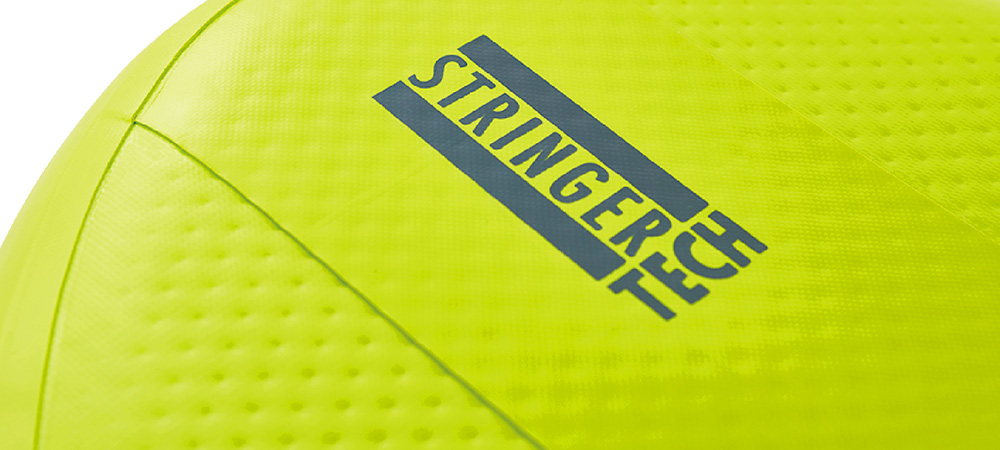 STRINGER TECH
The new Stringer Tech introduced with the WAVE All-Round collection is our most intelligent technology for inflatable SUPs. We have added a 13cm wide reinforced PVC stringer for the deck and mirrored size stringer for the bottom to maximize the board stiffness. The result is stunning, an extra stiff board is ready for the ultimate paddling performance.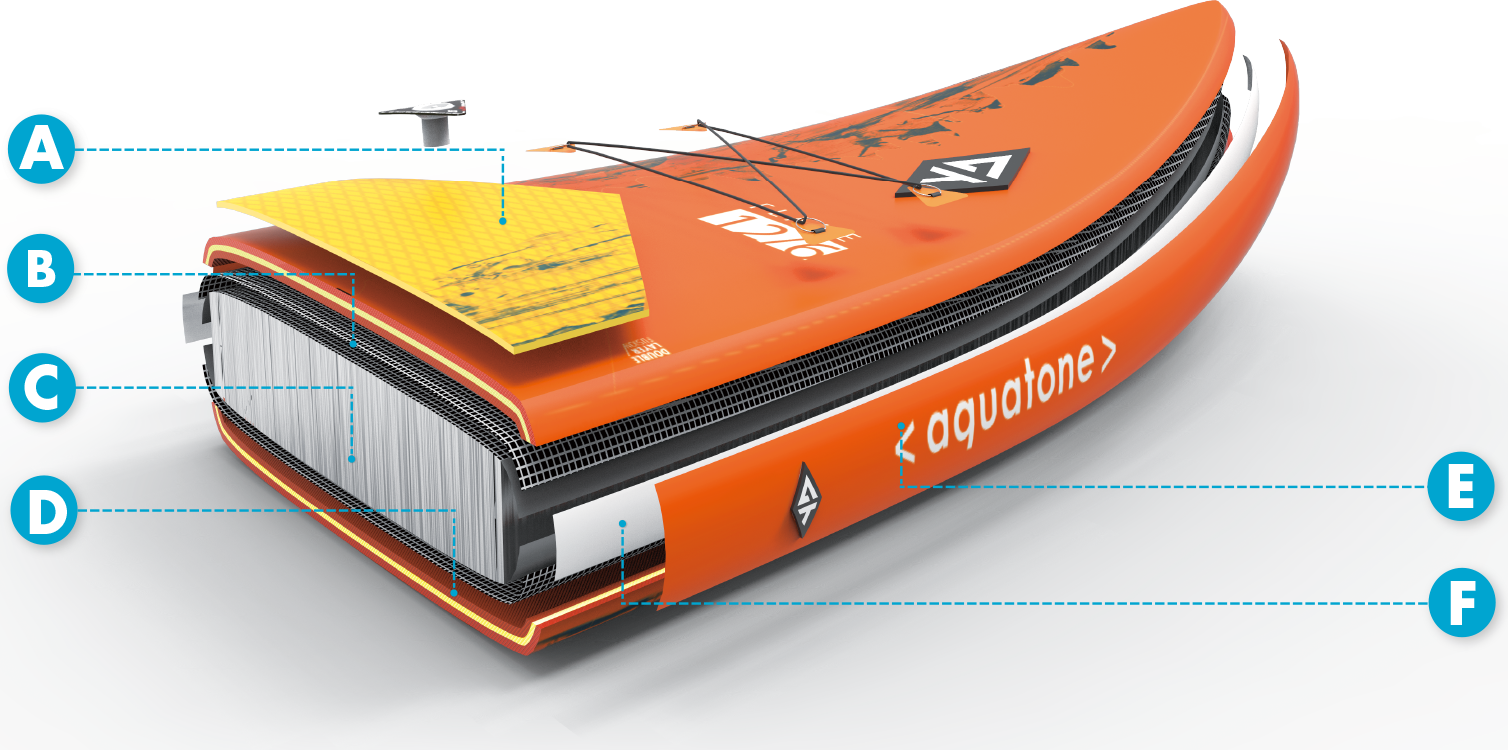 DOUBLE LAYER FUSION DROP-STITCH MATERIAL
Our Double Layer Fusion Light core fabric gives a specially developed process of pre-lamination. The process consists of machine-lamination of multiple layers into a shell that has accurate desired thickness as well as superior abrasion and stretch properties.
AHIGHEST GRADE OF DROP-STITCH NYLON THREADS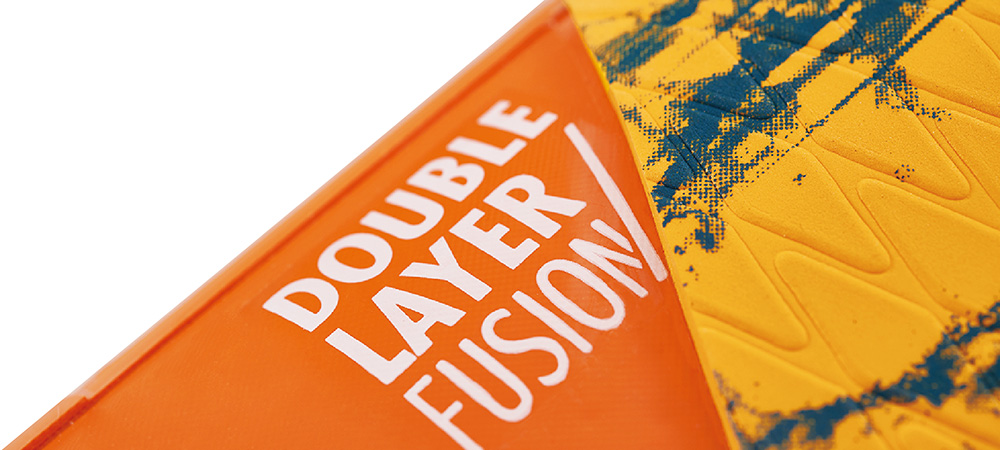 UNIQUE LAMINATION TECH
The drop-stitch fabric reinforced layers create strong and durable SUP with a minimal amount of stretch.