KEY FEATURES
VISION COLLECTION
UNIQUE BLADE SHAPE & DESIGN
A DEDICATED YOUTH PADDLE WITH NARROWER OUTLINE AND SMALLER BLADE SURFACE. UNIQUE "WAVE" INTEGRATED PATTERN IS APPLIED ON THE NYLON BLADE.
3-SECTION ASSEMBLY
FEATURING 3-SECTION ADJUSTABLE DESIGN THAT IS EASY TO SET UP AND CARRY.
SHAFT AND HANDLE
BUILT WITH 1.0MM THICK HIGH QUALITY ALUMINUM ALLOY SHAFT, THE VISION PADDLE OFFERS GOOD GLIDE AND DURABILITY. THE NYLON T-TPYE HANDLE IS ADAPTED TO YOUTH RIDER WITH SMALLER YET SOLID GRIP.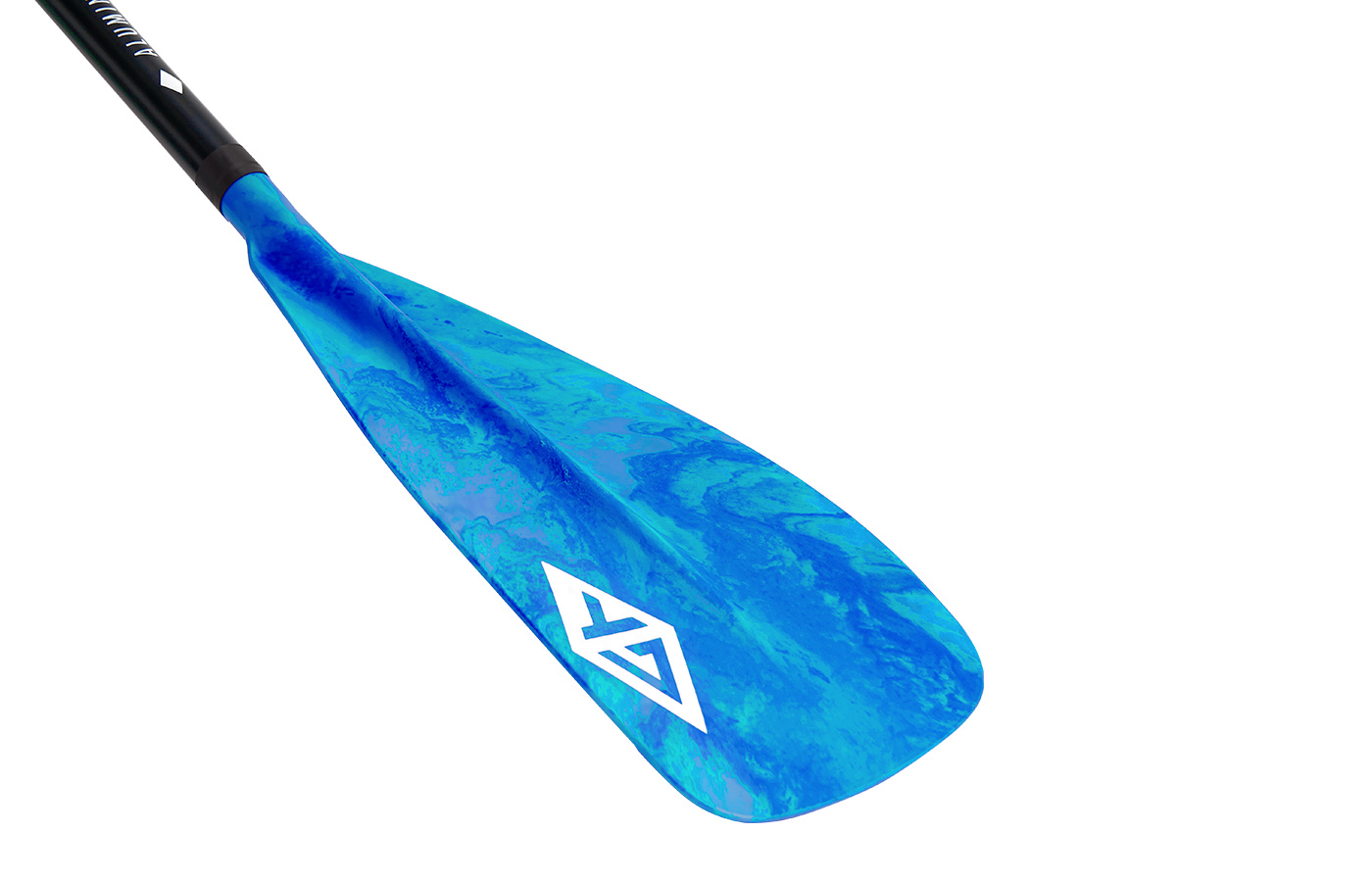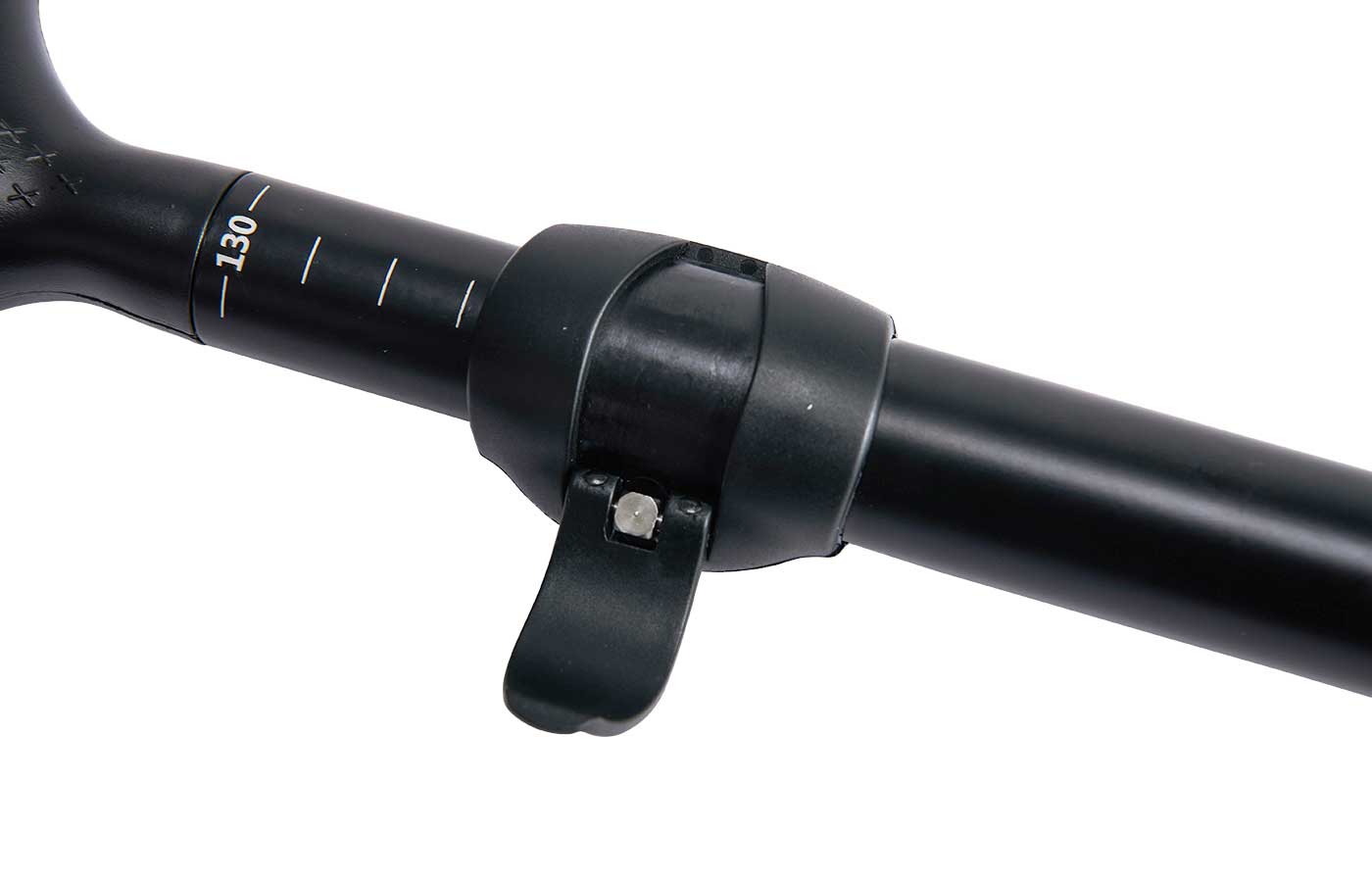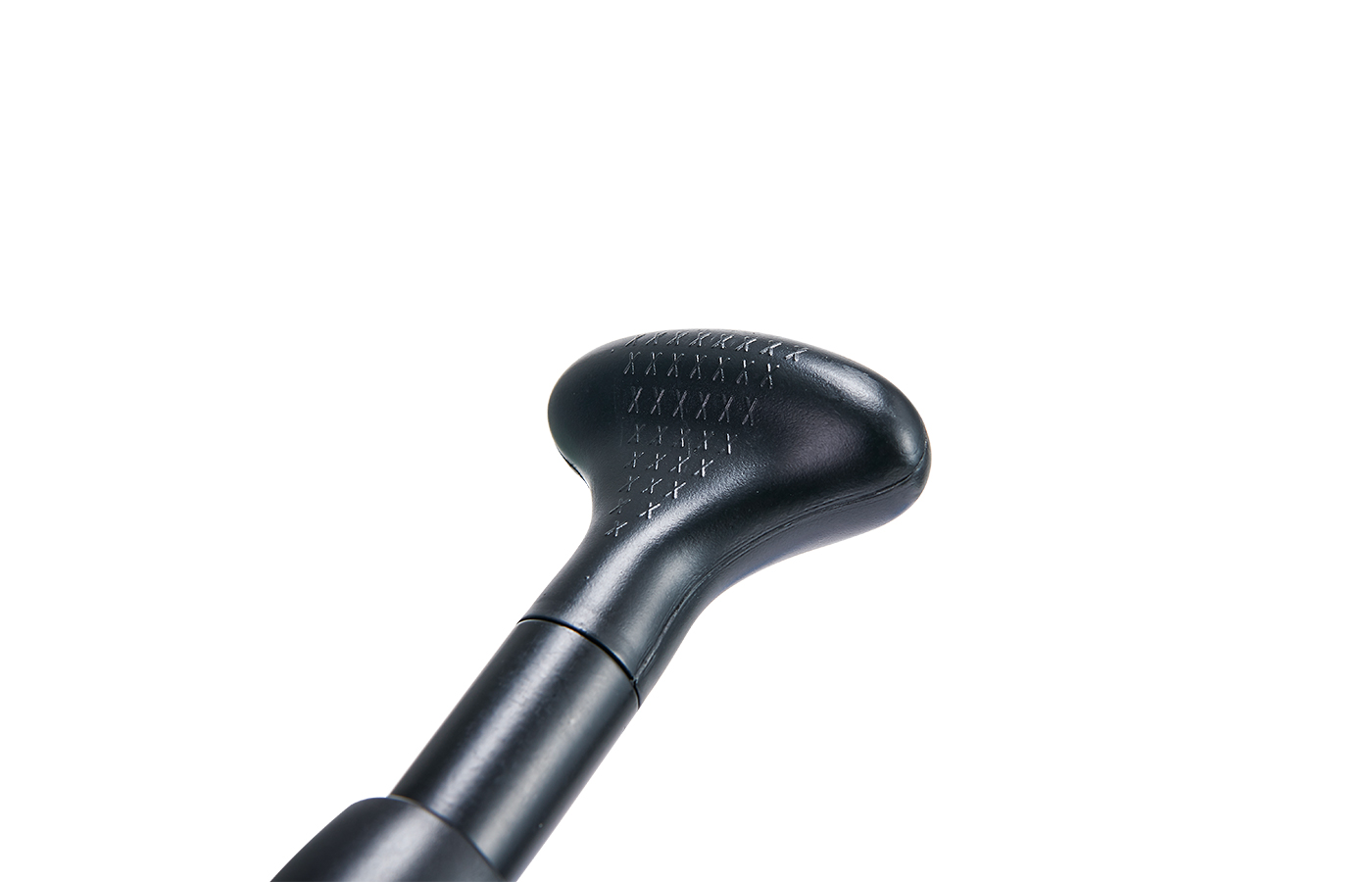 BLADE OUTLINE AND DESIGN
WITH A SMALLER BLADE AREA AT 510 CM2/ 79 SQ.IN. THE VISION PADDLE IS GREAT FOR YOUNGER PADDLER TO START THEIR EARLY SUP CAREER. A UNIQUE AQUATONE "WAVE" PATTERN IS INTEGRATED IN THE MOLDED PLASTIC MATERIAL OF THE BLADE. THIS BEAUTIFUL DESIGN GIVES MAXIMUM VISUAL IMPACT.
QUALITY ALUMINUM SHAFT
WE APPLIED MUCH OF SAME FEATURES ON THE VISION PADDLE LIKE THE QUALITY ALUMINUM SHAFT. THE SHAFT IS LIGHTWEIGHT AND FOAM INJECTED ALLOWING THE PADDLE TO FLOAT IN WATER FOR AN EXTENDED PERIOD OF TIME. THE NARROWER SHAFT DIAMETER ALSO GIVES YOUTH PADDLERS A EASY AND COMFORTABLE GRIP.
ONE-PIN CLAMP
THE ONE-PIN CLAMP GIVES A QUICK AND EFFORTLESS RELEASE.
T-STYLE PLASTIC HANDLE
THE VISION HANDLE IS ALSO SPECIFICALLY DESIGNED FOR YOUNGER RIDERS. FEATURING AN ERGONOMIC SHAPE AND ANTI-SLIPPERY PATTERN, THE VISION PADDLE HANDLE CAN FIT COMFORTABLY INTO THE HAND FOR HOURS OF EFFORTLESS PADDLING.