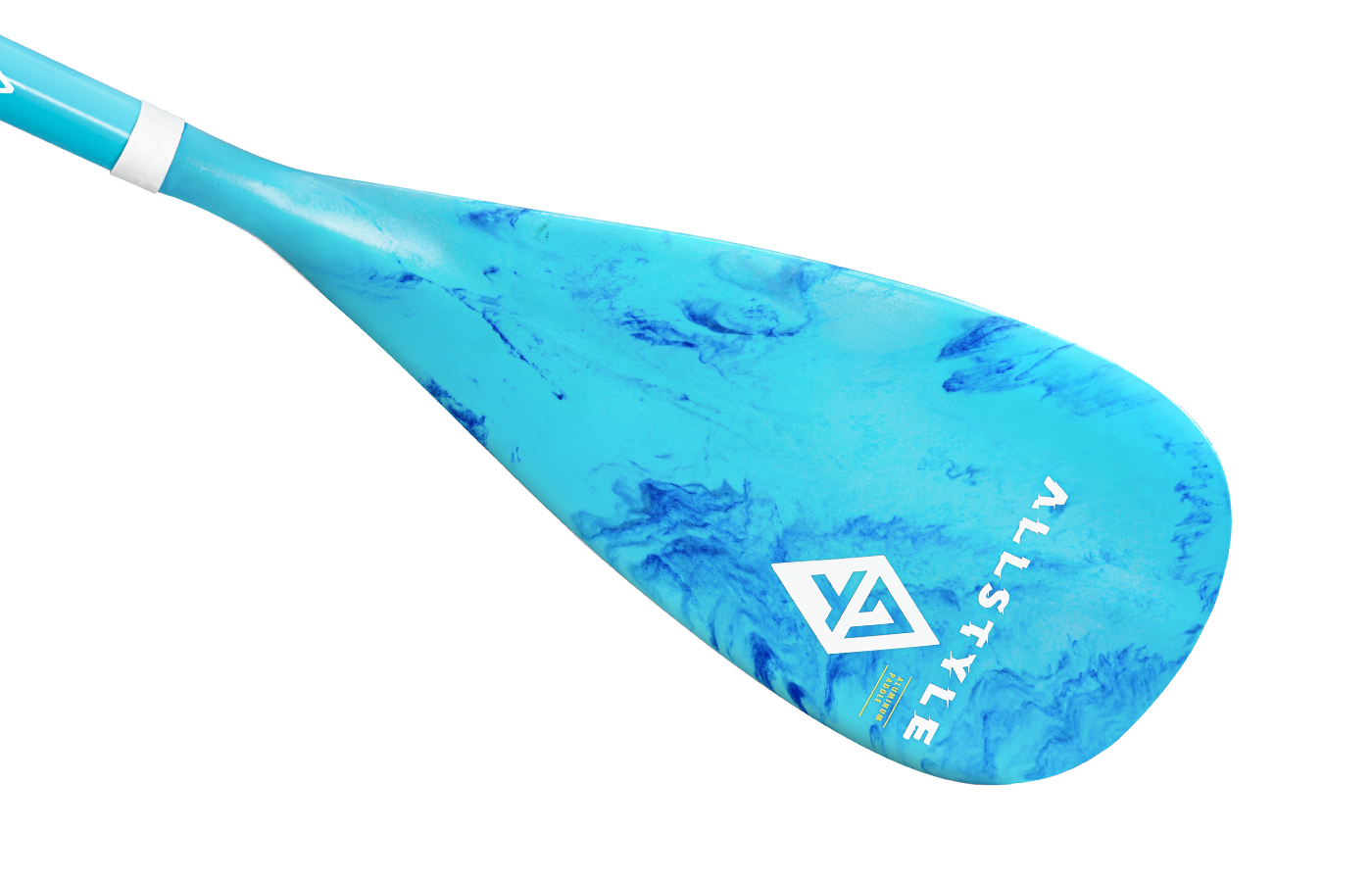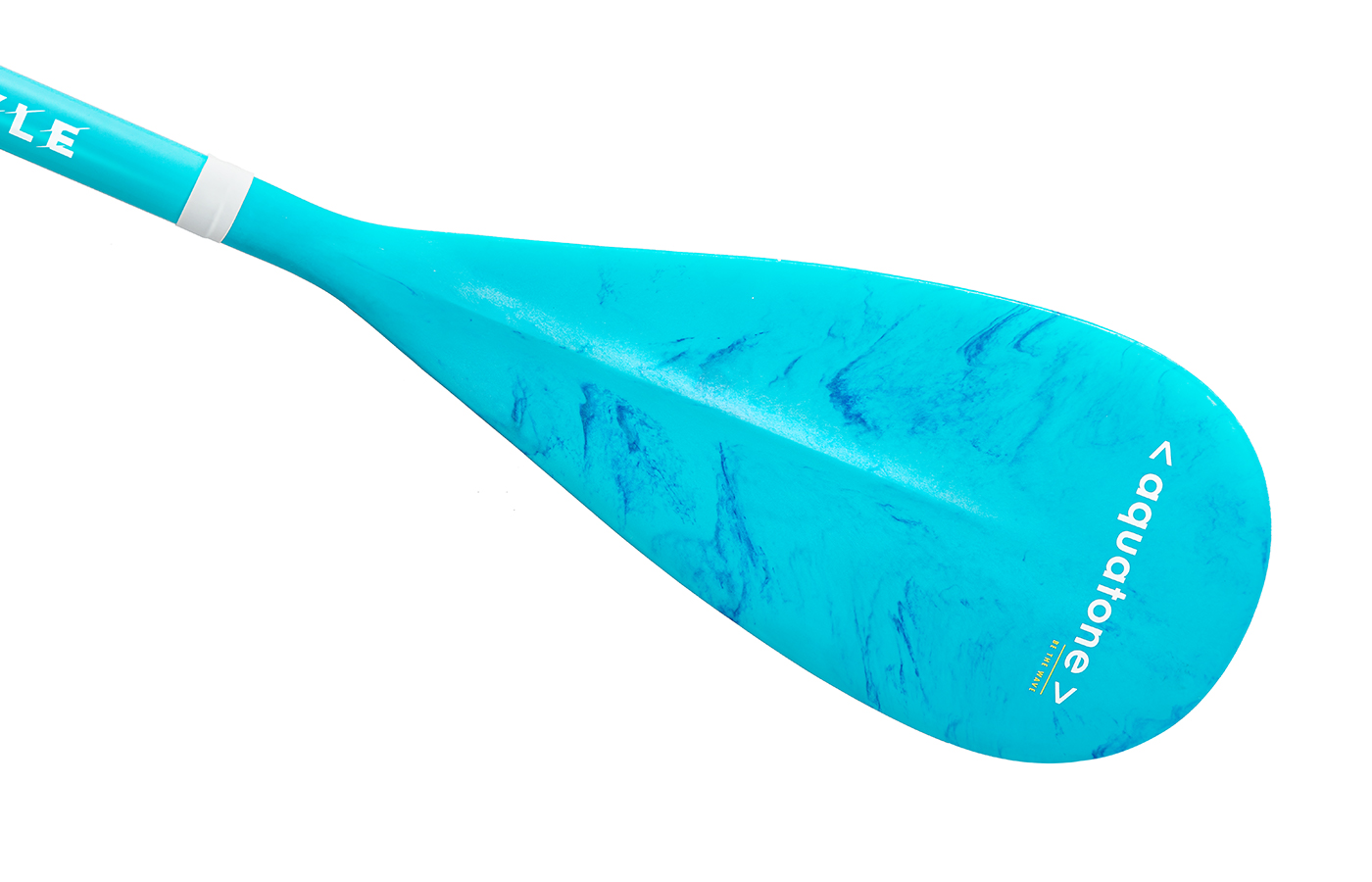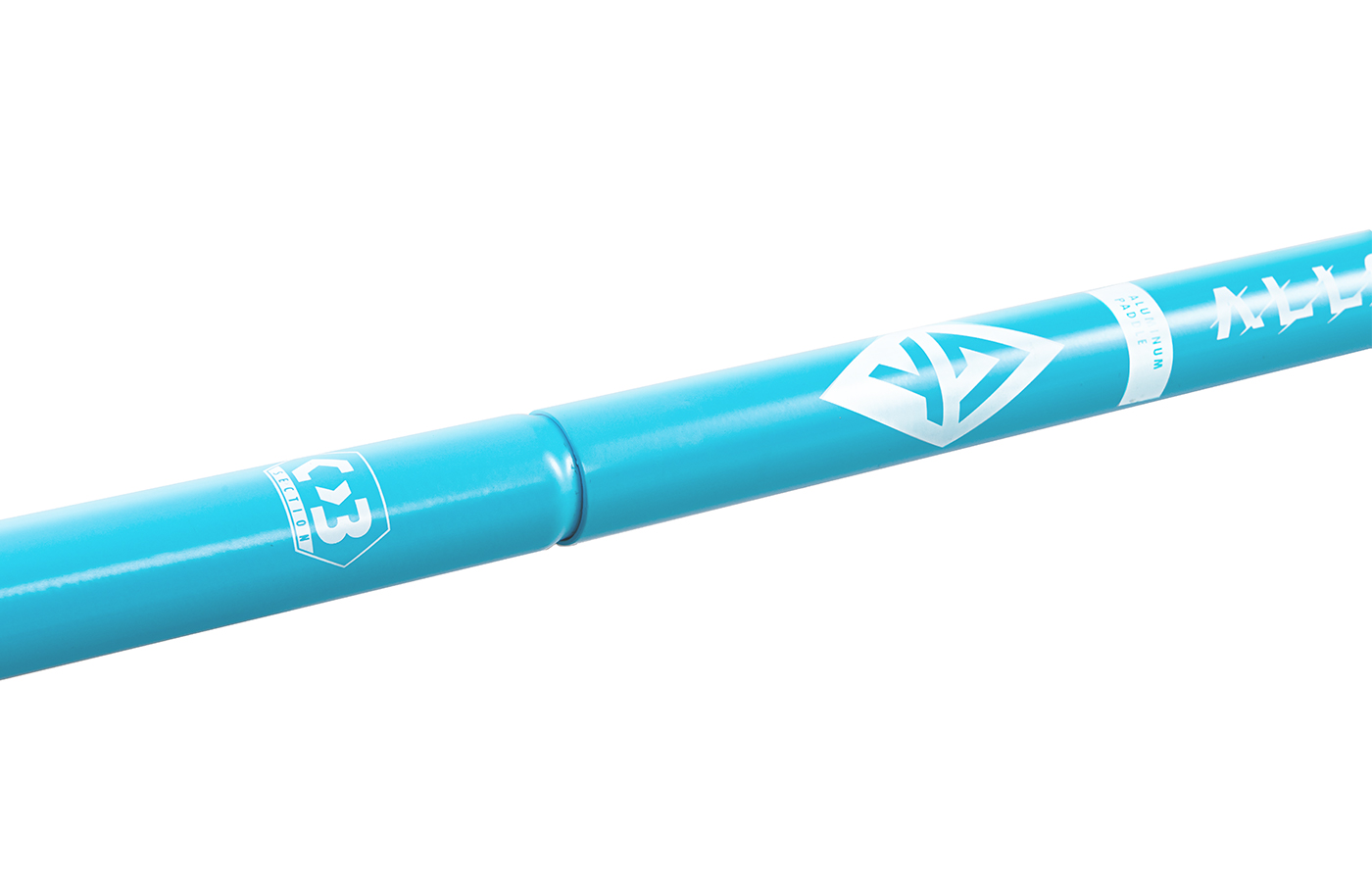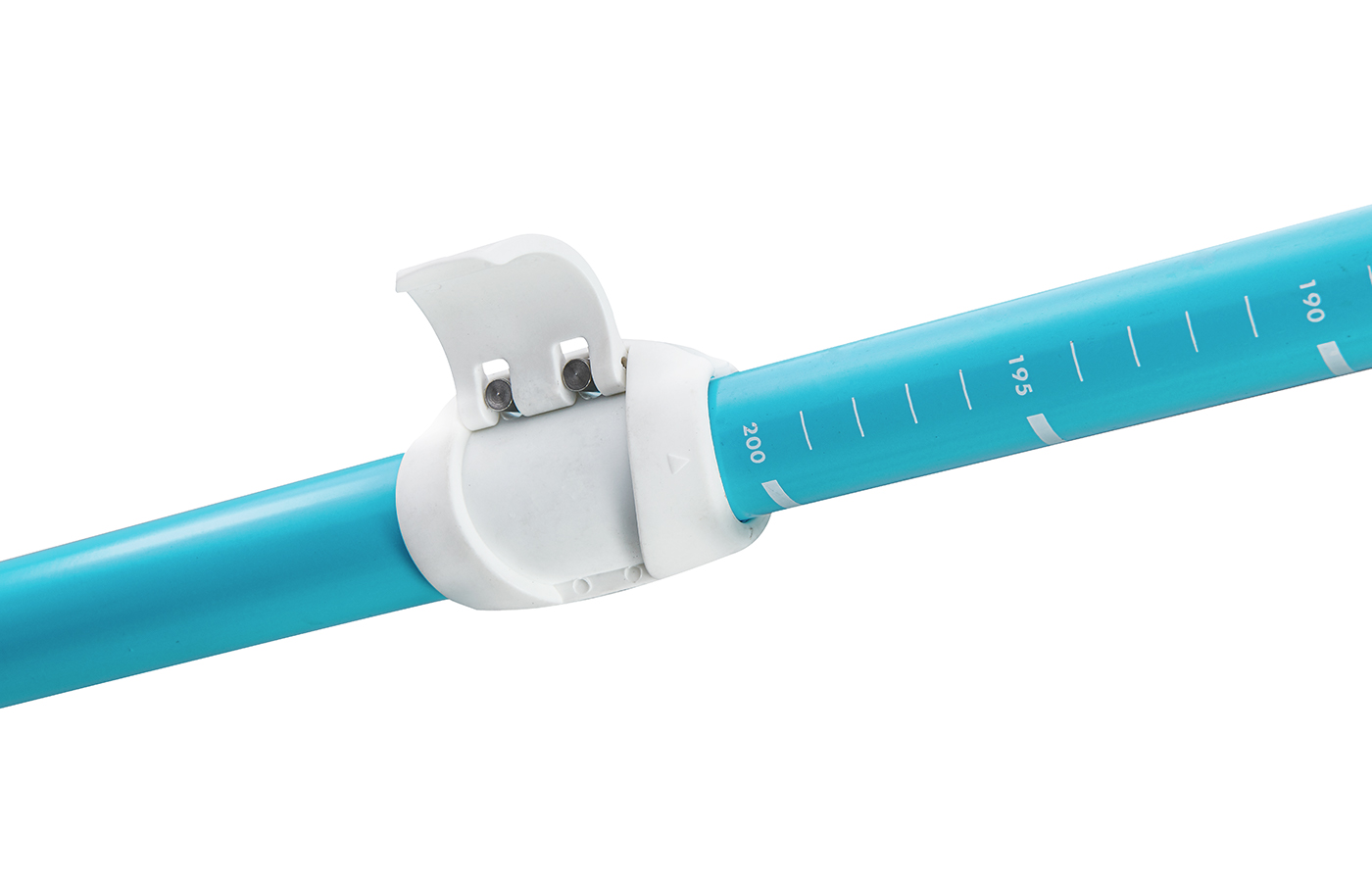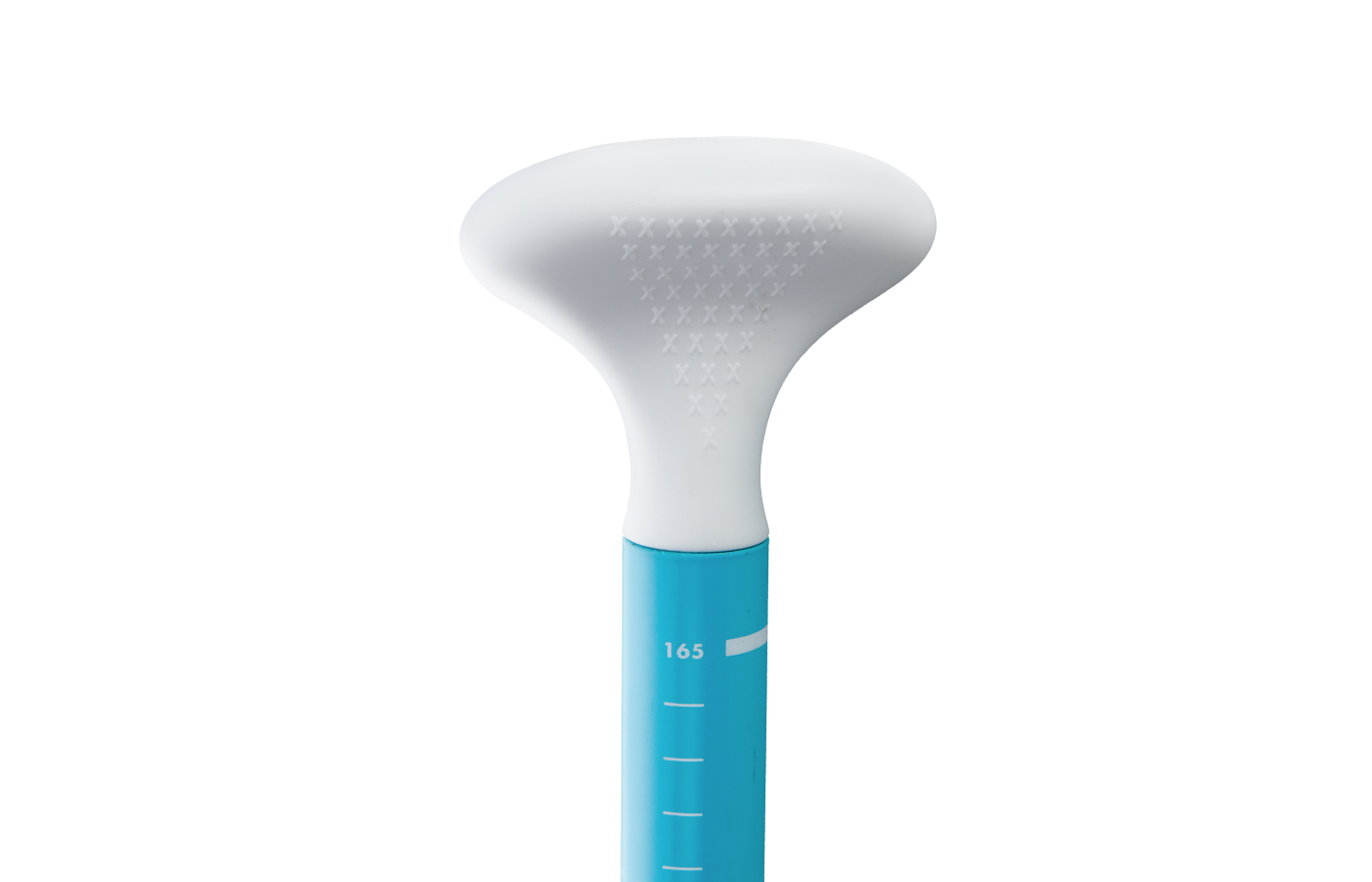 AQUATONE THEMED PRINT
THE MEDIUM TO LARGE SIZED BLADE IS DESIGNED TO MAKE YOUR PADDLING JOB EASIER. WITH AN APPROXIMATELY 560 CM2 / 86.6 SQ.IN. BLADE AREA, THIS PADDLE IS GREAT FOR FLAT WATER PADDLING. A UNIQUE AND SIGNATURE AQUATONE THEMED PATTERN IS INTEGRATED IN THE MOLDED PLASTIC MATERIAL OF THE BLADE. THIS SLEEK NEW DESIGN STRIKES A BALANCE OF QUALITY AND DESIGN.
RIGID SPINE IN THE BLADE
THE ALLSTYLE BLADE IS DESIGNED WITH A RIGID SPINE POSITIONED IN THE MIDDLE OF THE BLADE TO SPEED UP THE WATER FLOW DURING THE STROKES.
QUALITY ALUMINUM SHAFT
THE ALLSTYLE PADDLE PAIRS A 1.2MM THICK ALUMINUM SHAFT. THE SHAFT IS LIGHTWEIGHT AND FOAM INJECTED ALLOWING THE ALUMINUM PADDLE TO FLOAT IN WATER FOR AN EXTENDED PERIOD OF TIME.
EASY-CLIP ADJUSTABLE SYSTEM
THE EASY-CLIP ONE-PIN BLOCK CLAMP LETS YOU ADJUST THE PADDLE LENGTH PRECISELY TO YOUR PREFERENCES WITHIN ITS SIZE RANGE. MAKING THIS A VERSATILE PADDLE TO ADJUST ACCORDING TO YOUR PADDLING CONDITIONS.
T-STYLE PLASTIC HANDLE
THE ALLSTYLE PADDLE HANDLE HAS AN ERGONOMIC SHAPE THAT FITS COMFORTABLY INTO THE PALM OF YOUR HAND FOR HOURS OF EFFORTLESS PADDLING.