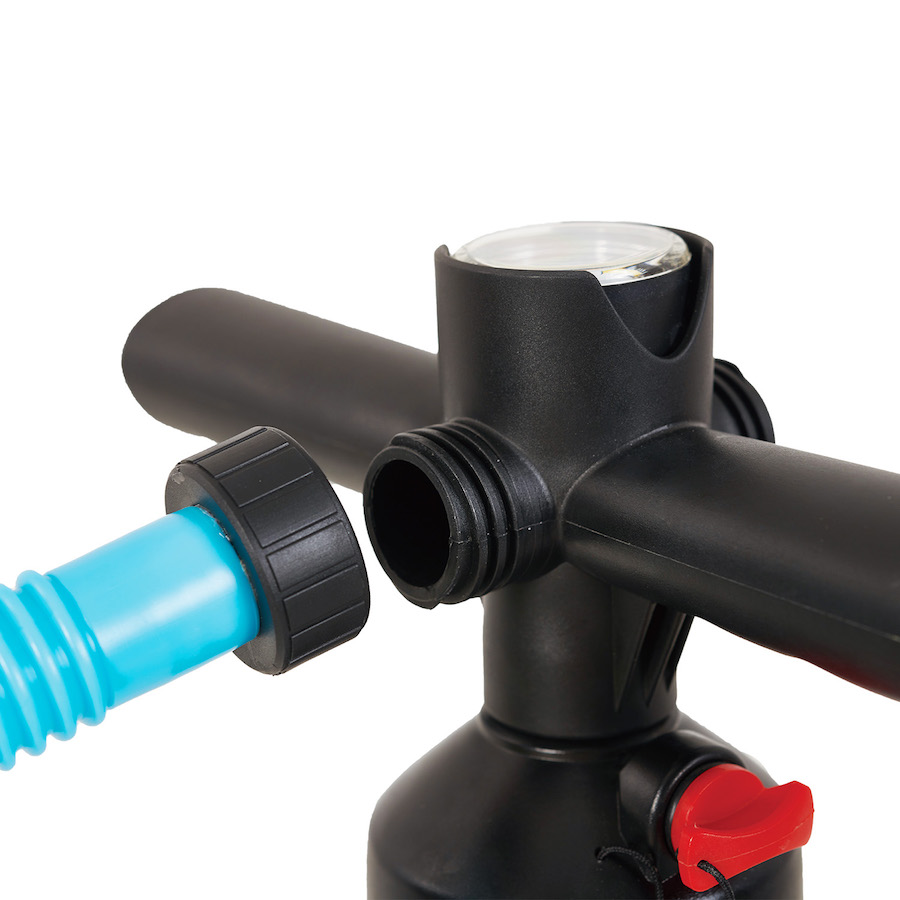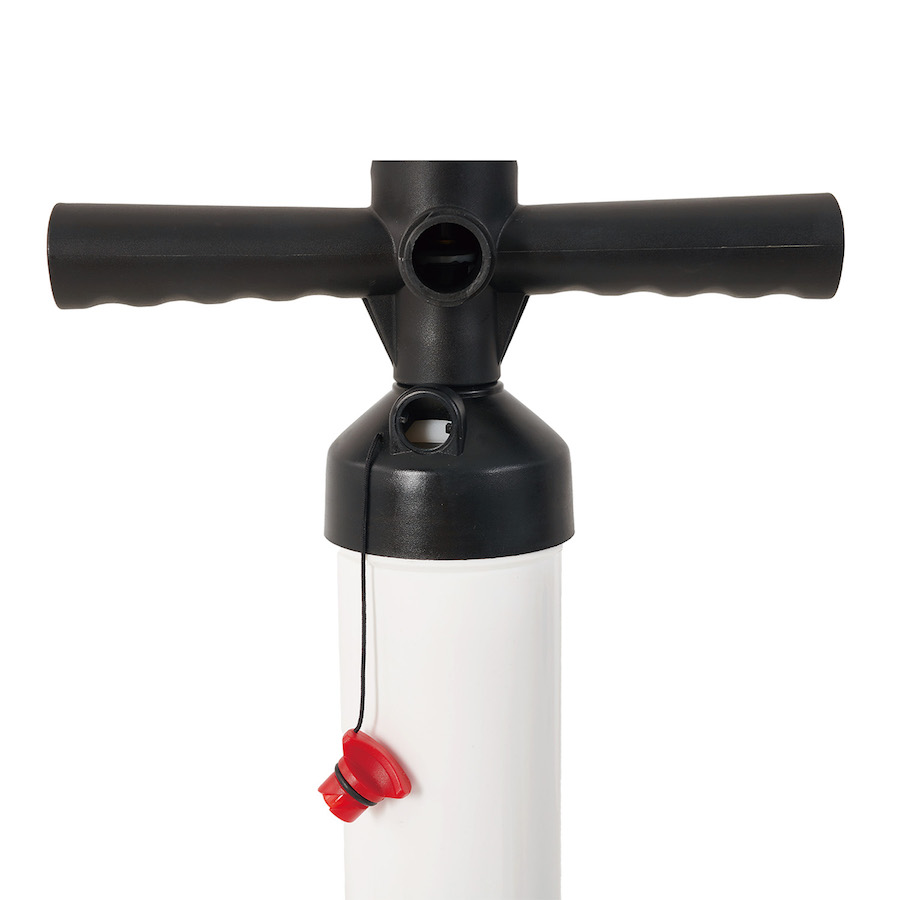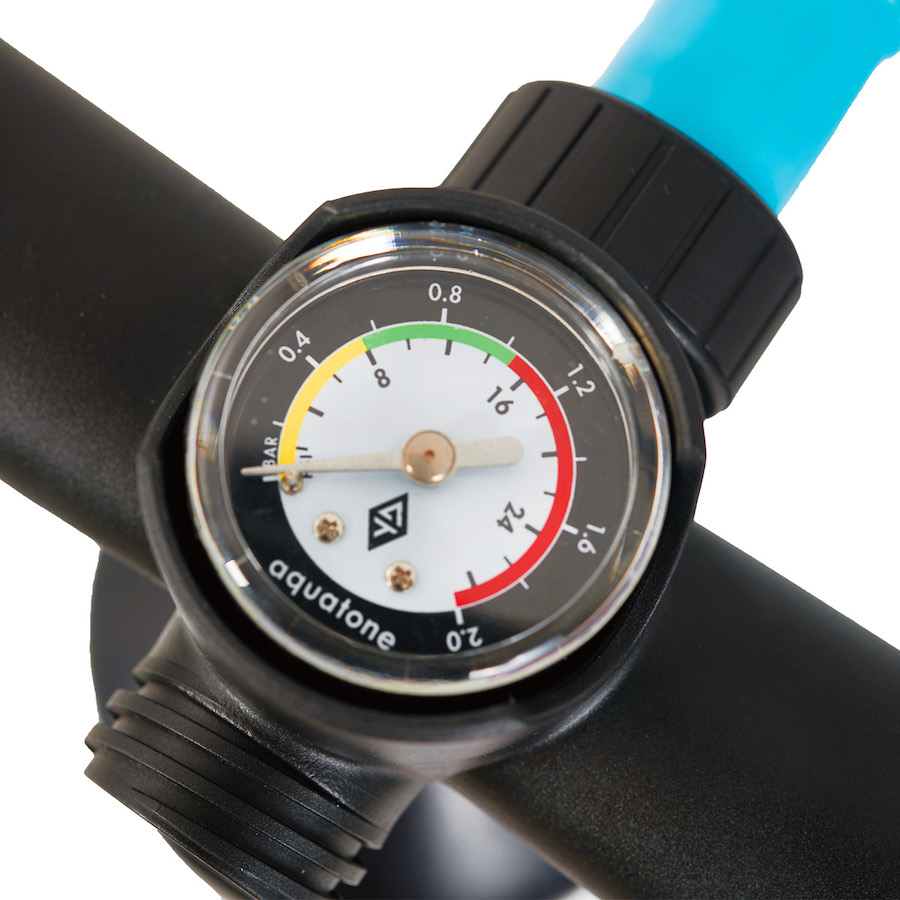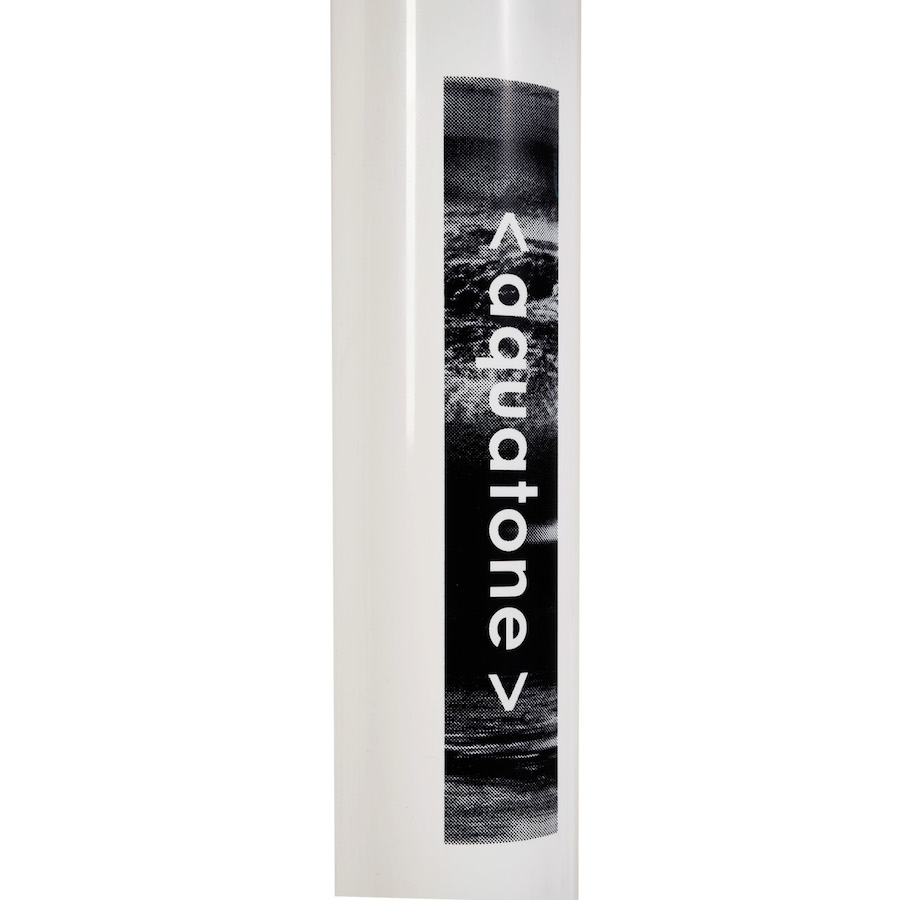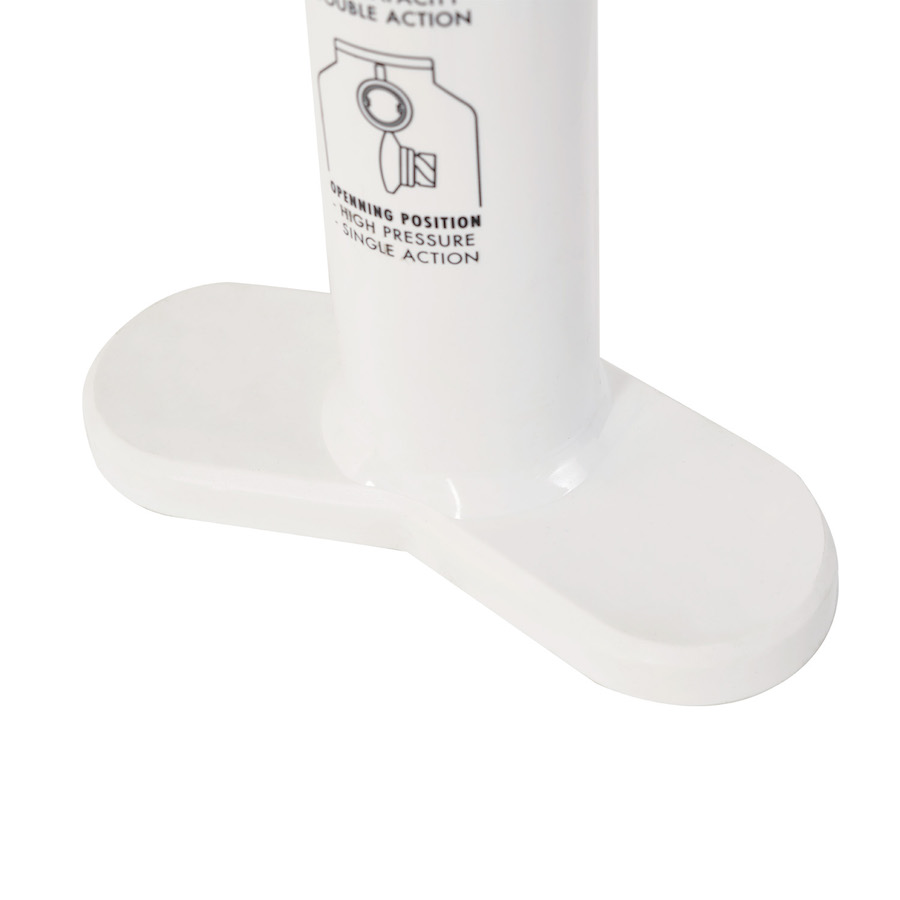 EASY TO SET UP
SIMPLY CONNECT THE HIGH-PRESSURE HOSE TO YOUR BOARD AND EASILY PUMP UP YOUR AQUATONE SUP TO EXACT PRESSURE IN MINUTES! THE NEW DOUBLE ACTION HAND PUMP ALLOWS YOU TO PUMP YOUR BOARD IN HALF THE TIME BY PUSHING IN AIR BOTH THE UP AND DOWN STROKES.
DOUBLE/SINGLE ACTION SWITCH
TWO MODE OF INFLATION: MODE 1: AT THE FIRST PHASE OF INFLATION, THE DOUBLE-ACTION MODE MAKE INFLATING YOUR BOARD FASTER AND EASIER WITH CONTINUOUS PUMPING CYCLES IN BOTH DOWNWARD AND UPWARD ACTION. MODE 2: THE SINGLE ACTION MODE IS DESIGNED FOR EASY INFLATION TO THE LAST PHRASE OF THE INFLATION (12-15 PSI).
INTEGRATED PRESSURE GAUGE
MAXIMUM PRESSURE OF 27.5 PSI/1.8 BAR. THE INCLUDED RESSURE GAUGE IS DESIGNED WITH COLOR LABEL TO HELP RIDERS TO READ EASILY WHILE PUMP AND ALLOWS YOU TO ACCURATELY MEASURE THE PRESSURE UP TO 15 PSI. IT EFFECTIVELY AVOIDS OVER INFLATION.
USER FRIENDLY FOOTBASE
THE ERGONOMICALLY DESIGNED FOOT BASE CREATES A STABLE AND COMFORTABLE PLATFORM FOR SUSTAIN EFFORT IN PUMPING YOUR BOARD TO DESIRED PRESSURE.